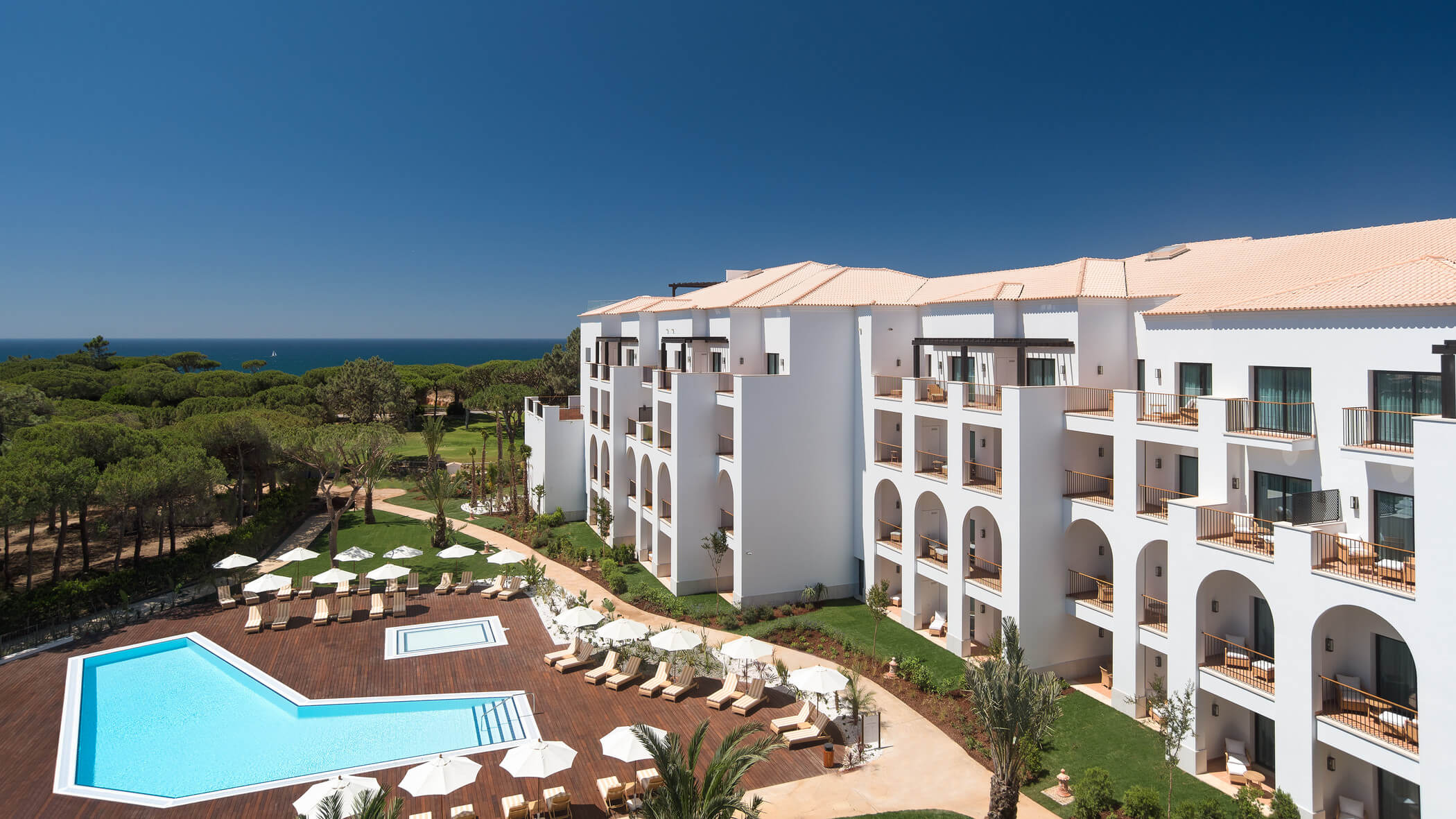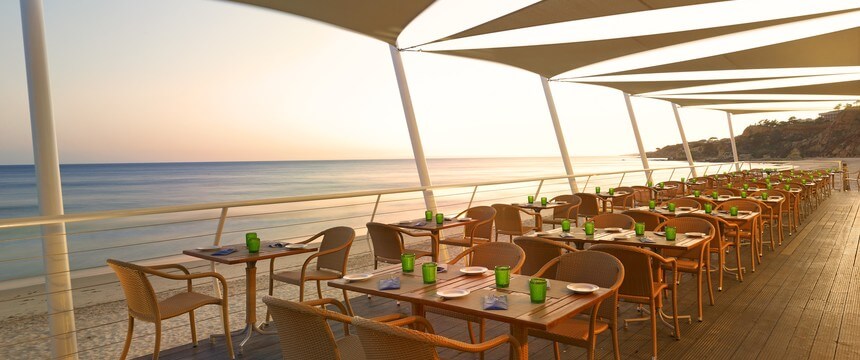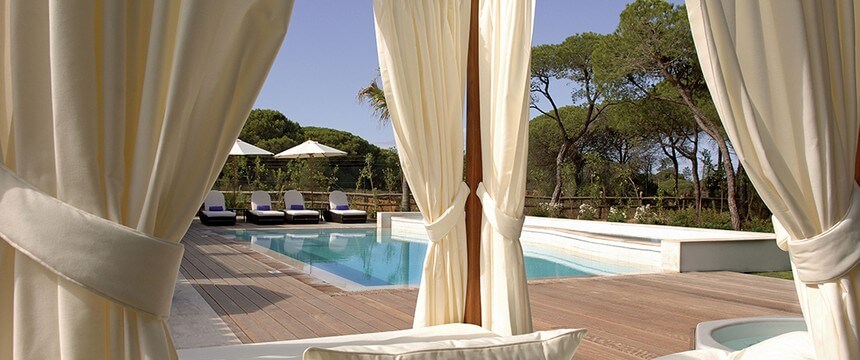 Pine Cliffs Resort
Design Holidays are Pine Cliffs Specialists and offer the best prices guaranteed. For all holidays to Pine Cliffs with specialist advice from our dedicated booking team call: 01444 87 22 00 or to book your holiday to the resort, please browse online via our holiday search facility.
PINE CLIFFS RESORT SPECIALISTS
Our holidays to Pine Cliffs can include taxi transfers and car hire to be collected at the airport (at an extra charge), but includes accommodation with B&B when staying in the hotel and self catering without breakfast in all of the apartments, golf suites, villas and townhouses. There is also a fabulous children's club called Porto Pirata (available at an extra charge and we strongly encourage booking in advance) for more information please contact our Pine Cliffs Reservations Team on 01444 87 22 00.
Pine Cliffs Resort is one of Europe's leading destinations and the recipient of numerous awards. A luxury family resort, Pine Cliffs offers an unforgettable experience set in the exquisite, seafront location of the Algarve in southern Portugal. Extending more than 72 acres over the cliffs and gorgeous white sands of Falésia beach, the resort offers not only breathtaking natural beauty but an exceptional array of leisure, entertainment and sports facilities that have been carefully set into the natural landscape to create a stunning backdrop of cliffs and expansive sea views.
RELAX IN LUXURY AT PINE CLIFFS
Fully deserving of its world-class reputation, this stunning resort is all-integrated as part of the Luxury Collection of Starwood Hotels. The entire family will find first-class service and endless entertainment and relaxation at Pine Cliffs, which offers numerous outstanding accommodation options including the Pine Cliffs Residences, Pine Cliffs Terraces, Townhouses, Golf Suites and Ocean Suites, ensuring a perfect holiday home for every requirement. These exclusive luxury properties are equipped with every amenity for an unforgettable stay at Pine Cliffs.
Luxury is not all that this resort has to offer. The resort boasts unbeatable leisure and entertainment facilities, from water sports and refreshing swimming pools to sport academies for golf and tennis enthusiasts. Younger guests will love the Porto Pirata children's village, which offers endless fun and excitement! The dining experience at Pine Cliffs is unsurpassable – our variety of world-class, gourmet, international and local cuisines offer something for all tastes, and will not be quickly be forgotten. Pine Cliffs also offers luxury shops and boutiques, a beauty salon and health club, making it truly a perfect holiday destination for everyone.
Discover Pine Cliffs Resort for an unforgettable experience.
THE ALGARVE
Outside the resort guests can discover and explore the gorgeous landscape of the Algarve. With its rich array of wildlife, scenic views, and traditional culture, there is much to be seen and savoured here, and visitors should plan to spend at least several days exploring this beautiful corner of Portugal.
Situated between the gorgeous coastline of the Atlantic and Portugal's stunning mountains, the Algarve benefits from the mild Mediterranean weather, making it a prime destination that attracts thousands of visitors every year. Outside the resort guests can discover the traditional Portuguese towns of Olhos d'Agua and Açoteias, and Albufeira is only slightly further afield. The area offers a wide array of attractions for all tastes, from intense sporting activities, leisurely hikes, rich culture and exceptional world-class cuisine – your holiday to the Algarve will be remembered for a lifetime.
---