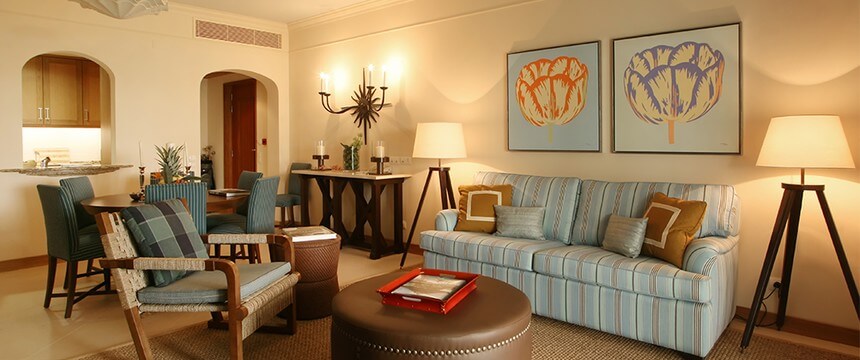 Pine Cliffs Residence Apartments
Pine Cliffs Residences
The stunning Pine Cliffs Residence Apartments are by without a doubt the most sought after accommodation at the Pine Cliffs Resort.
*New for this year Free WIFI at Pine Cliffs.
With a selection 2 & 3 bedroom Pine Cliffs Residence Apartments each offering  a choice of :
Garden – ground floor
Residence – middle floor
Penthouse – top floor
The Pine Cliffs Residence Apartments are located in the middle of a pine grove above the ocean with vistas beyond to the Pine Cliffs Resorts golf course.
Exclusive Offers
15% Early Booking Discounts
---
Features
Staying at the Pine Cliffs Residence Apartments entitles our clients to special discounts within the Pine Cliffs Resort at the various restaurants , bars, Pine Cliffs Golf Course, the beauty salon, Porto Pirata Kid's Club, tennis and shops.
Nice touches at the Pine Cliffs Residence Apartments
Full provision of linen and towels
Mini-bar
24-hour room service
Pine Cliffs Concierge service
Golf reservations
Restaurant reservations
Babysitting service and cots
Car hire and taxi service
Excursions
Also included at the Pine Cliffs Residence Apartments
Satellite TV and Pay-TV
Telephone with message service and voice mail
Internet access
Access to all further facilities at the Pine Cliffs Resort include:
Indoor and outdoor pools
Health Clubs and Gym
Restaurants and bars
Shops
Sauna
Jacuzzi
Beach Club
Games Room
Porto Pirata Kids Club
Mini-golf
Golf Club
Golf Academy
Tennis
Other Pine Cliffs Residence Apartments Services
VIP treatment upon arrival
Shopping service
Activities for the whole family
Safety
24-hour security and manned front gate
Other benefits of staying at the Pine Cliffs Residence Apartments:
Discounts in all restaurants and bars within the resort
Discounts in Porto Pirata Kid's Club, Mini-golf and Tennis
Discounts on Laundry services
Discounts on the Pine Cliffs Golf course as well as a variety of other golf courses in Algarve
Discounts in the Pine Cliffs shops and boutique
Five-star hotel service in the privacy of your home
Each apartment offers every luxury you could desire
The gorgeous Pine Cliffs Residence is a collection of two and three bedroom apartments nestled within a private pine grove that overlooks the cliffs and the resort's magnificent golf course. This area of superb natural beauty was chosen for the location of these exclusive and luxurious apartments in order to create the ideal, private home away from home for our most selective guests.
Each apartment offers every luxury you could desire, and every detail has been painstakingly attended to, with the Residences carefully designed by our architects and interior decorators to maximise the sense of beauty, space and relaxation. Each apartment is well-appointed with luxuriously comfortable and elegant furniture, and features air conditioning and LCD televisions in each bedroom as well as the living room. These apartments are renowned for their stunning views over the resort, golf course and gardens, making them a beautiful and private haven where you can relax after a long day at the beach.
All of our guests have access to all of the resort's leisure, entertainment and sports facilities, including the health club, gym, spa, swimming pools and golf course. The Residence apartments are also conveniently located near the resort's Casa Pine Cliffs, where guests will fin a reception, restaurant and bar, swimming pool, gym, and convenience store for any forgotten items. The combination of location, privacy and luxury make the Pine Cliffs Residence Apartments the ideal place to spend your holiday at Pine Cliffs Resort.
The Pine Cliffs Resort offers guests a holiday of a lifetime where you can experience endless leisure, fun and excitement for the entire family. Located in one of the world's most stunningly beautiful locations, Pine Cliffs Resort is surrounded by towering pine trees, red cliffs and the gorgeous blue Atlantic Ocean. Guests can bask in the sun on the golden sands of our private Falésia Beach, where they'll find everything they need for a leisurely day in the sun – from sunbeds, towels, parasols and a wide array of watersports for the adventurous! The Beach Club also offers a selection of delicious lunches and refreshing drinks, so there's no need to pack anything but your swimsuit!
The Algarve Pine Cliffs Resort is ideal for families and offers fun and excitement for guests of all ages. Golf lovers will be in heaven with our magnificent golf course set right on the edge of the stunning red cliffs of the Algarve. Tennis enthusiasts can perfect their technique with lessons from our resident tennis pro. Or simply relax and melt your cares away at our world-famous spa. For our youngest guests, we also offer the Porto Pirata – a children's club and adventure park where the fun never ends!
Book your next holiday at Pine Cliffs today and prepare for the adventure of a lifetime!
---